Harry Potter
UPDATED NOVEMBER 1, 2000
iiI'M NOT GIVING MAGIC CLASSES OR UPDATING THIS SITE ANYMORE
NOW UPDATED TO THE FOURTH BOOK:
HARRY POTTER AND THE GOBLET OF FIRE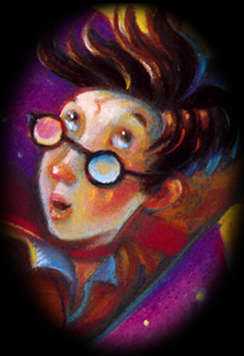 Welcome to the Unofficial Harry Potter website. This will guide you through the FOURJ.K Rowling books, interesting facts, cool potion and wand classes, and more.
I know there's not much clip art, but what are you going to expect whith a no picture novel?
Other recomended sites if you can't find exactly what you want here.
E